Live Tour Planning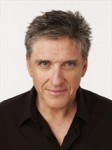 We're keeping an eye on the websites for the venues on Craig Ferguson's April west coast Live Comedy Tour.  So far, none expect Napa, CA have posted pages or links for the upcoming shows but they are expected in the next week or two.  Tickets for the Napa show go on sale February 14th on Ticketmaster.




Previous Trips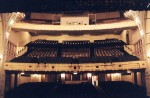 Craig has been in Arizona before, performing at the Mesa Arts Center in 2009. His last show in Oregon was in 2008 at the Aladdin Theater in Portland. He's been to Washington more recently, appearing at the Moore Theater in Seattle last year. And in California, Craig's live show was a charity event at Pebble Beach in 2011. His most recent California appearances for a general audience were in 2010 in Indio, San Diego, San Francisco and Saratoga, CA, so west coast roboskellies are excited to have Craig back. We're trying to build a comprehensive list with all of Craig's live appearances in the past seven years. Take a look at our Live Comedy Tour page and let us know what we're missing. In particular, we think Craig had more shows in 2009 than we have accounted for so far. Contact us if you can link us to information about appearances we've missed.
No Word Yet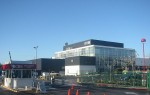 We've seen no new details about contract discussions between CBS and the show but CelebrityCafe.com did post a story summarizing the week's developments.



Other Craig Fergusons
From our "other Craig Fergusons" file, the RSA's @MissGraoully spotted one who is a pastor in Louisiana.
Elevator Confessions
Craig previews a would-be CBS clone of Taxicab Confessions:
Video courtesy: RoQu3tO

Some February Birthdays
Saturday, February 11th is the birthday of inventor Thomas Edison, actress Tina Louise, actor Burt Reynolds and actress Jennifer Aniston.  Sunday, February 12th is the birthday of the 16th US President Abraham Lincoln, scientist Charles Darwin, actress Christina Ricci and actor Taylor Lautner.