Waiting for Tucson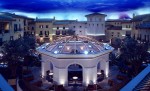 Craig Ferguson's April stand up tour begins in Tucson, AZ but so far, the Casino Del Sol is the only stop on the spring tour that hasn't given us an indication of when tickets for the show will go on sale.  The Wild Horse Pass Casino in Chandler, AZ announced late Thursday night that tickets for the April 2oth show would go on sale Friday at noon.  And tickets for San Diego and Snoqualmie, WA (near Seattle) go on sale Saturday, followed by Portland and San Luis Obispo next week.  You can find dates, times and ticket links for all of Craig's shows on our Live Comedy Tour page, updated as soon as we hear new information.
Sophia Bush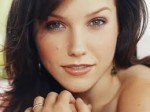 The trade newspaper Variety reports that actress and frequent LLS guest Sophia Bush has a new gig on CBS:
Bush makes 'Partners' for CBS
'One Tree Hill' actress cast as female lead
By Jon Weisman
Sophia Bush has been cast in as the female lead in CBS comedy pilot "Partners," from David Kohan and Max Mutchnick.
Bush, a longtime regular on the CW's "One Tree Hill," will play Ali, girlfriend of one of the show's two male architects whose relationship itself resembles a marriage.
Her other credits include "John Tucker Must Die" and a recurring role on "Nip/Tuck."
Kohan and Mutchnick, best-known for co-creating and exec producing "Will & Grace," most recently shepherded "Bleep My Dad Says" for CBS. KoMut Entertainment is producing "Partners" in association with Warner Bros. TV.

Craig Takes a Tour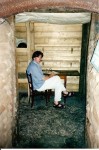 The RSA's @VictoriaMIbanez passed along a photo from a friend who she says worked with Craig in his theater days.  It shows Craig visiting the Imperial War Museum in London, probably in the early 1990's.
Rather Late
It's time for another episode of The Rather Late Programme with Prince Charles, plus a bonus tip from Tim Gunn (Tim Gunn).
Video courtesy: RoQu3tO

Tonight's Guests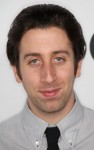 Friday on the Late Late Show, Craig welcomes actor Simon Helberg and comedienne Margaret Cho.  Simon tweeted:
Things get real tonight with me and @CraigyFerg. Watch it! If you can. I didn't mean to yell at you.
And CBS added:
2nite @CraigyFerg shares parenting wisdom w/ dad-2-be @simonhelberg f/ @BigBang_CBS & @margaretcho shares new ink on #LateLateShow 12:37am!