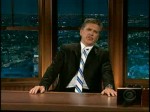 Since he signed on to Twitter back in February, Craig has amassed more than 340 thousand followers, placing him easily in the top 600 twitter users. Exact numbers are hard to find because the sites that analyze follower numbers usually lag behind. He is some distance behind some of the other talk show hosts but in a way that's comforting. We may be smaller but we're active and we're more fun!
In a classic sketch, Craig auditions to be the next James Bond.
Video courtesy: lfcolo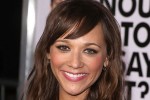 Craig's guests on tonight's Late Late Show: Actress Rashida Jones, daytime host Dr. Mehmet Oz and country singer Blake Shelton. Then on Friday, Craig talks with actress Katey Sagal and singer Norah Jones.
© 2010 – 2011, RSANews. All rights reserved.