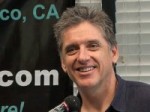 This past Friday night's episode of the Late Late Show will be the first aired in Australia when the show begins broadcasting at 10:30pm Eastern Time, weeknights on the new Eleven network. Going forward, each show will appear 29 hours after it is first broadcast in the US to allow time for final editing, transmission and recording… and Friday's US shows carry over to Monday. The Late Show with David Letterman is broadcast at midnight weeknights on the Ten network.  The Sydney Morning Herald talks about the new schedule and includes a positive comment about Craig.
Josh Robert Thompson added his congratulations to the many reaching Craig & Company this past week:  Congrats on 6 years of great television, @craigyferg! Thanks for allowing me to be a part of the madness for 4. Oh, and Balls.
Before retiring from The Price Is Right, host Bob Barker was always willing to walk upstairs at CBS Television City in Los Angeles and have a little fun on the Late Late Show. After many jokes in which Craig called Bob a vampire, the man himself decided it was time for some payback.
Video courtesy: lfcolo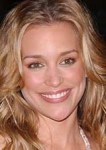 It's another week of all-new episodes of the Late Late Show beginning Monday with actress/comedienne Roseanne Barr and football analyst Joe Theismann.  On Tuesday, Craig welcomes television personality Paula Abdul and comedian Dave Attell. Wednesday's guests are actor David Duchovny and supernanny Jo Frost.  Actor/comedian Denis Leary and comedian Kathleen Madigan will be in the studio on Thursday and on Friday, Craig talks with actor Paul Giamatti. and actress Piper Perabo.
© 2011, RSANews. All rights reserved.