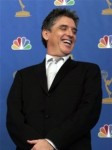 Australia is buzzing about the Late Late Show and Craig Ferguson. After six years of being available only on the Internet, the show will now be broadcast weeknights on the Eleven network. That will probably mean a new bunch of robot skeletons in the volcano and we welcome them! A blog at Crikey.com talks about the first day. Not only was today the first day that Craig could be seen (sort of) live (shhhh!) on Australian television, the Late Late Show was actually the first program broadcast by the new network! That's the way to kick things off in style!
Here is a video from the network's launch, officially on 1/11/11:
Video courtesy: neeravaus

UPDATE: In the comments section below, you can see what it looked like on an Australian TV when the RSA's @HoppyNinja recorded the moment… you can hear the excitement!
What's that you say? A ringtone with the Secretariat song? Why yes! Someone was able to make it happen. Our thanks to the RSA's @bgrhubarb for posting the link and even more thanks to the person who put it together!
Thanks to the RSA's @sexycraigferg for spotting a new awards show that could someday feature Craig.
The blog geeksofdoom.com has some new details and background about the upcoming film, Winnie The Pooh in which Craig provides the voice of Owl. Their post includes the film's trailer which we posted here late last year.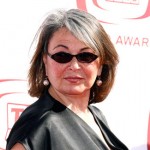 On Monday's Late Late Show, Craig welcomes actress/comedienne and author Roseanne Barr and former NFL quarterback turned TV football analyst Joe Theismann Tuesday, Craig's guests are TV personality Paula Abdul and comedian Dave Attell.
© 2011, RSANews. All rights reserved.