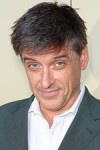 UPDATED DVR Alert: Tuesday's Late Late Show will be delayed approximately ten minutes "in your region" due to CBS coverage of the President's State of the Union Address and the Republican response.  Speech coverage ended at about 10:40pm Eastern Time and CBS is running some entertainment programming before turning things over to local stations for news.  Since the response and analysis ran about ten minutes longer than planned, programming will "slide" accordingly.  In other words, everything else will be ten minutes late tonight.  Here are the schedules we have seen:
Eastern: 10:40 TBBT, 11:10 local news, 11:45 David Letterman and 12:47 Craig.
Central:  9:40 TBBT, 10:10 local news, 10:45 David Letterman and 11:47 Craig.
Mountain:  8:40 TBBT, 9:10 NCIS, 10:10 local news, 10:45 David Letterman and 11:47 Craig.
Pacific:  7:40 local programming, 8:10 NCIS, 9:10 TBBT, 9:40 Bleep My Dad Says and 10:10 more local programming (including your local news) followed by 11:45 David Letterman and 12:47 Craig.
As we reported Tuesday morning shortly after the announcement, How To Train Your Dragon has been nominated for two Academy Awards, including Best Animated Feature Film of the Year and Achievement in music written for motion pictures (Original score).  Congratulations to the team who made a great film and are working on the next one to be released in 2012!
Craig's Monday night monologue focusing mostly on pundit Keith Olbermann was widely covered in the media, including Media Life Magazine, TheCelebrityCafe.com, Hollywood.com, BBCAmerica, Examiner.com, TVSquad and USA Today.  A combination of Craig fans and Olbermann watchers got "Craig Ferguson" trending on Twitter Monday evening.
Craig's traveling partner, warm up act and fellow LLS writer Randy Kagan made an interesting point on Twitter today, given the ubiquity of electronic means of looking up telephone numbers:  Stop putting a phone book at my door. It could only be useful if they write "WELCOME" on the cover. Outdated waste of paper! When was the last time you used a phone book?  Let us know in the comments below.
The RSA's @bgrhubarb found a brief interview of Craig at last Friday's Legends of Aviation Awards event, posted on a website called kimzhollywoodlist.com, which is dedicated to only positive celebrity news.
Video courtesy: kimzhollywoodlist

A very busy @nerdist, Chris Hardwick tweeted Tuesday:  Today will go down on Hardwickipedia as a "Fun Day". Doing @chelsealately, then LLS w/ @CraigyFerg & finally @comedydeathray! #LeTitsNow He also posted the card Craig wrote to him.  Thanks to @bgrhubarb for letting us know.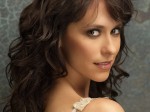 Tuesday on the Late Late Show, things get started in the opening segment with Swedish TV personalities and comedy team "Erik and Mackan",  Erik Ekstrand & Mackan Edlund.  Then Craig talks with actress Jennifer Love Hewitt and actor Jon Lovitz, plus an appearance by Chris Hardwick.  Then on Wednesday, the one and only Betty White is back, along with actress Ellie Kemper.
Happy Burns Night to Scots and friends everywhere!
© 2011, RSANews. All rights reserved.