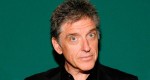 It's a great day for America, everybody.  Yes it is!  After a long holiday weekend of travel, food, shopping and re-runs, all-new episodes of the Late Late Show return on Monday night!  In case you missed what went on over the holiday weekend, check out the highlights:
Friday: Thanksgiving tweets and a pre-Superbowl 2007 Craig interview.
Saturday:  Craig picture and the RSA's "other" robot skeleton in Nashville
Sunday:  A pair of early press interviews and Craig on Conan in 2001
Craig tweeted Monday evening that we can expect something special:  Surprise French guest on the show tonight. Remember. I zig when you zag bee- atches.
UPDATE: Monday night's show can only be described as epic.  No spoilers for now but we urge everyone to watch Monday's Late Late Show on your television or on the googly-web thing Tuesday.  The opening bit, the tweet-mail segment and the ending are top-notch.

Craig's assistant Rebecca Tucker is comfortable to be back at Television City:  Late late show snuggie equals happy rebecca http://twitpic.com/3bhf00
Along with his final stand up comedy performance of the year in Indio, CA on December 3rd, Craig will also be busy the evening of December 9th, emceeing a dinner at the Kodak Theater Ballroom for the University of Southern California's Shoah Foundation benefit dinner honoring Dreamworks co-founder Jeffrey Katzenberg.
Geoff Petersen is ready to go back to work:  At last the fulfillment of my dream. No, my junk is still in Customs but tonight I'm back at my sidekick podium. So don't be looking in…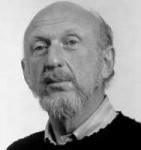 After yesterday's news of the passing of actor Leslie Nielsen, we've now learned of the death of film director Irvin Kershner, perhaps best known for directing 1980's The Empire Strikes Back for George Lucas and Never Say Never Again, marking the return of Sean Connery as James Bond.  He was 87 years old and had been battling lung cancer.  Many fans of the Star Wars saga believe Empire was the most adult and complex chapter, which benefited from Kershner's old-school directing touch. He received a lifetime achievement award in June from the Academy of Science Fiction, Fantasy and Horror Films.
Keeping up with the Late Late Show's guest list is becoming a fast-paced sport.  This week is particularly bumpy, so ignore whatever it says in your TV guide or local newspaper.  Here's the latest:  Musician Michael Franti has been moved to Friday, as he tweeted:  Michael & Spearhead's appearance on The Late Late Show w/ Craig Ferguson has been rescheduled for this Friday, December 3rd. Please retweet! Based on Craig's tweet, this was to make room for Monday's surprise French guest.  Actor Michael Sheen will appear as promised along with Craig's special guest.
Judging by the schedule now posted in Los Angeles, Dj Qualls may not appear on Tuesday as prevsiouly scheduled, but author Salman Rushdie remains on the list, perhaps in anticipation of a longer conversation.  We're not sure when Dj will return but the taping schedule still shows he will be in the studio on Tuesday, along with comedian Matt Braunger, perhaps taping a future appearance.
For Wednesday, TV host Regis Philbin will be on the show, now paired with comedienne Wendy Liebman who has been rescheduled a couple of times since recording her segment last month.  Comedian Greg Proops and actress/singer Nellie McKay have been moved ahead to a date to be determined.  Thursday's schedule remains intact with Cedric the Entertainer and singer Norah Jones, who was recorded her segment some time ago.  On Friday, it now appears actress Kristen Bell will appear, along with the aforementioned Michael Franti.  This of course will bump actress Shannon Woodward and actor Ewan McGregor forward yet again.  Both are still listed on the schedule for Thursday's second taping.  We will do our best to keep you posted on their eventual return.
Looking ahead on the schedule for December, we see names like journalist Richard Wolffe, actress Lucy Liu, actress Carrie Fisher, comedian Matt Kirshen, TV host Dick Cavett, actress Kristin Davis, Nobel Peace Prize Winner Jody Williams, actor Neil Patrick Harris, actress Jane Fonda, the Mythbusters Grant Imahara, comedienne Maria Bamford, actress Kirsten Dunst, TV personality Greg Warren, actress Lena Dunham, actor Seth Green, comedian/actor Billy Connolly and comedienne Kathy Griffin.  Dates for all of these folks are TBA.
© 2010 – 2011, RSANews. All rights reserved.