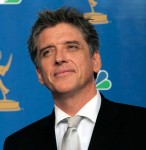 Welcome back, roboskellies!  We hope everyone had a wonderful Christmas holiday and a great New Year's Day.  With the start of the new year, we're looking forward to new and fun episodes of the Late Late Show!  Meanwhile, it is snowing in Southern California.  Wasn't snow in Southern California one of the Four Horsemen of the Apocalypse?  The others were Conquest, Dopey and Smurfette, right?
LIVE CHAT MONDAY EVENING! To celebrate the return of Craig Ferguson and new episodes of the Late Late Show, we're hosting a live chat here on the site:
2am-5:35am GMT
9pm-12:35pm ET
6pm-9:35pm PT
We'll open the special event live chat room a couple of hours before the start of the show on the east coast, then close it down so everyone can enjoy the first new show of the year!  Watch for the "live chat" button in the upper left-hand corner of the site at the times listed.  Click on it and sign in (using your Twitter handle so your fellow roboskellies know who you are) and let's talk!
UPDATE:  As the RSA's @sjump54 pointed out, Monday's show is the 6th anniversary of Craig's official debut as host of the Late Late Show.  Some congratulatory tweets to @CraigyFerg would be in order on Monday.
ooo
So what's been happening in the past week?
Craigy fans in Australia have a big reason to celebrate the new year.  The Late Late Show will debut on the new Eleven network on January 11 at 10:30pm EST (check listings for the specific time in your region).
The folks over at the A.V. Club named the April 5th, 2010 episode of the Late Late Show, which introduced the world to Geoff Petersen, among their favorites of the year.  TVGuide.com names Craig among the celebs on Twitter everyone should be following.  411maina.com says the Late Late Show is among the top 30 shows on television.  And The Oakland Tribune says the Late late Show is one of the top ten shows on TV.
The Las Vegas Review-Journal names Craig's stand up comedy performance to its top ten events of 2010.  And the Huffington Post says Craig is one of the fifty funniest people of the decade!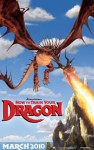 How To Train Your Dragon makes IMDB's top five user-recommended movies of 2010 as well as the favorite movies list on Huffington Post, the top ten for the Atlantic City Weekly and the top twenty for the Craig, Colorado Daily Press.  Yes, there really is a town called Craig, Colorado.
The German version of Yahoo Movies interview Craig and Gerry Butler a while back about the movie How To Train Your Dragon.  The RSA's @AnnieSunshine84 was kind enough to translate the interview into English.  Thanks Annie!
A sports blogger for the Houston Press put together a list of things he was thankful for in 2010 and included the Late Late Show for some reason.
Three of Craig's monologue jokes made the OhMyGov! blog's best political jokes of 2010.
TVSquad.com is polling readers to see which was the best Betty White moment of 2010 and mentions the Late Late Show.
Comedy writer/producer/director Ken Levine says Geoff Petersen is the best talk show sidekick on television.
Craig was among the people paying tribute to the late Scottish actor Gerard Kelly in a BBC Radio Scotland special broadcast.  The audio will be available until January 6th.  Thanks to the RSA's @bgrhubarb for spotting the clip.
When Bobby Farrell of the band Boney M passed away on December 30th, the RSA's @DariaBilowus reminded us of Craig's show ending segment of December 8th, 2008.
ooo
Craig officially has two live stand up comedy performance locations already on his 2011 calendar.  The first is at the Winstar Casino in Thackerville, Oklahoma along the Texas border.  The show will be on Saturday, February 5th.  The next location is in Denver for four shows March 16-18.  Since much of the comedy material Craig has used over the past year on tour was recorded in Nashville for a future television special, it is likely he will be working on new stuff in these smaller venues and give fans a great chance to see him up close.  We'll continue to update you on new tour dates as they are announced.
There have been lots of tweets over the past week.  Late Late Show assistant producer Andrea Wayland wished everyone a Happy New Year:  I wish everyone a safe celebration ringing in the New Year. 2011 here we come!
LLS producer Michael Naidus sent word of his Christmas in Egypt:  Christmas Day 2010: Rode a camel in the Sahara. Sailed on the Nile. Played with kids from Mozambique. Had dinner with Mom. He later sent some great pictures:  The Nile River as seen from a hot-air balloon at dawn. http://twitpic.com/3m50ra // Hard to believe you're seeing this up close rather than on TV or in the movies…. http://twitpic.com/3m50rr // The outdoor "suk" — or market — at Luxor. http://twitpic.com/3m51u9
Did you wonder why the RSA's esteemed general @Malinky2Stoatir tweeted:  010111 Lucky White Rabbits and Craig re-tweeted it?  Check out this Wikipedia entry for an explanation.
Geoff Petersen tweeted frequently during the holiday break.  Click on his name to read them all #inyourpants.
Geoff's voice, Josh Robert Thompson has a video chronicling his recent gig in London:  For those wondering what I was up to in London, here's the answer: http://tinyurl.com/25l6agj
Late Late Show writer Joe Strazzullo took at trip to Scotland during the break and went to a Glasgow pub well known to Craig.  Check out his tweets from there and you'll understand Craig's response:  Read the sad 5 tweets of @Longshotjoe. The cautionary tale of an American writer who walked into the wrong bar. A bar I used to tend.
Craig himself sent a traditional greeting as 2010 ended and 2011 began:  Happy Hogmanay & a guid New Year tae ane an aw. An' mony may ye see, our fearless leader.
ooo
All new episodes of the Late Late Show return on Monday, when actress/producer Lisa Kudrow and actor Matt Braunger are in the house.  On Tuesday, Craig will talk with actress Julie Bowen and fashion expert Carson Kressley.  Wednesday, actor Henry Winkler and chef Paula Deen stop by for some fun.   Actor Gary Sinise and actress Alex Kingston are Craig's guests on Thursday.  And on Friday, watch for actress Mila Kunis and comedian Geechy Guy.
On the following week's taping schedule, we see names like actress/comedienne Roseanne Barr, foot analyst Joe Theismann, comedian Dave Attell, TV personality Paula Abdul, actor David Duchovny, actor/comedian Denis Leary, comedian Maz Jobrani and actress Emily Dechanel.  We'll post specific dates for these guests as they are confirmed.  And we know that in November and December, some segments were taped for future use, including a performance by comedian Matt Kirshen plus interviews with TV personality Greg Warren, actress Shannon Woodward and (we haven't forgotten) actor Ewan McGregor.  We'll keep an eye on the schedules and keep you up to date.
Did we miss anything Late Late Show or Craig-related during the holiday break?  Just let us know by tweeting us @RSA_News or use the Contact Us form on this page and we'll include it in a future post.
© 2011, RSANews. All rights reserved.