Craig Ferguson has added another stand up comedy performance to his 2001 tour, this time in Charlotte, North Carolina on April 28th.  Tickets are on sale now.  As the number of shows for Craig's 2011 tour continues to grow, we have added a live comedy tour page with dates, times and links to ticket information that you can check out any time.
Craig's opening act, LLS writer and stand up comedian Randy Kagan is now offering a podcast on his website and soon on iTunes in the comedy podcast section.
TVSquad.com enjoyed Craig and Rachel Ray having fun on Monday's show.
The St. Petersburg Times in Florida previews Tuesday's special episode of the Late Late Show focusing on Black History Month.  Entertainment Weekly's Ken Tucker also recommends viewers watch the show for the in-depth discussion.  CBS posted a preview of the show, which was recorded in January:
Video courtesy: CBS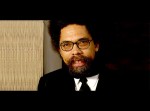 On Tuesday's Late Late Show, Craig will have a lengthy interview with philosopher/author Dr. Cornel West and bring us a performance by funk master George Clinton. On Wednesday, Craig welcomes actor Jim Parsons and comedian Kurt Metzger.  In addition to listing each week's guests on Mondays and daily updates during the week, we have added an LLS guest page with the most complete listings available.
NOTE:  We are working on our database, which could cause some posts, images or links to be unavailable.  We appreciate your patience was we continue to make improvements to the website.  In addition, we appreciate your feedback.  We have changed the font, widened the format and will be experimenting with the front page layout in the coming days.  Please let us know if you like the updates and in particular if they are working on your mobile devices.  We test for IE, Firefox, Chrome, Opera, Safari and iPhone.
© 2011, RSANews. All rights reserved.