Moichendising!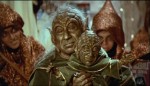 As Mel Brooks so wisely pointed out in the movie Spaceballs, it's all about the merch.  Our friends who follow all things Disney over at StitchKingdom.com are reporting that Disney and Pixar are developing a video game based on the upcoming animated feature film Brave.  It will be available on a variety of platforms and will allow players to relive the movie experiences of the lead character, Merida, as well as go on new adventures.  On systems that support it, you'll be able to shoot your own bow and arrow or ride your horse through the Scottish countryside.  Watch for it online and in stores this summer, to coincide with the film's release.
Brave's Writer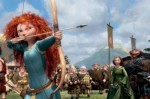 The newspaper Herald Scotland recently profiled Brenda Chapman, the writer behind Brave about her Scottish heritage and her inspiration to create the film.
Rice on Werewolves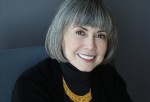 Upcoming LLS guest Anne Rice recently did an interview with Southern California Public Radio about her new book, which marks a return to the genre that first brought her to prominence.


Goodbye, Possums
After more than 60 years on stage, beloved veteran comedian Barry Humphries has announced that he will be retiring at the end of his current live tour. As Australia's Sunday Telegraph reports, he will be hanging up the purple wig of his most famous character, Dame Edna Everage. Here is a look at Dame Edna with Craig in 2009.
Video courtesy: TVsCraigFerguson2

Tonight's Guests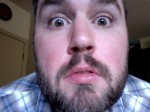 Monday on the Late Late Show, we'll see the extended interview Craig did with author Anne Rice that he decided to hold over so it wouldn't have to be edited for time, plus enjoy the comedy of Geoff Tate.  On Tuesday, Craig welcomes actress Kathy Bates and stylist Brad Goreski.


Guest Update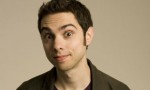 Another guest has been added to the future guest list for appearances coming up in April; comedian Matt Kirshen.  You can see the complete listings on our Guests page.
© 2012, RSANews. All rights reserved.