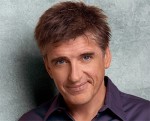 We now have more than 800 Twitter followers on our RSA_News account. We're thankful that so many robot skeletons are interested in what's happening the in volcano and enjoy stopping by each day to read the latest news, catch up on tweets and enjoy being fans of Craig Ferguson and the Late Late Show. If you visit our site each day but aren't following us on Twitter, please do. And if you are, be sure to let your friends know about us. Our success depends on loyal readers and spreading the word. Thank you!
Craig has been tweeting this week about his upcoming live stand up comedy performances, Friday night in Saratoga, California near San Jose and Saturday night in San Francisco:  Sat night stand up show in San Francisco @ Davies symphony hall. I've heard some @mythbusters are attending. I'm cock a hoop. Btw cock etc That's right Craig, it was one of the many names you used to dance under (cock-a-hoop is actually a British expression meaning "excited", so feel free to do your own joke).  And today, this:  Stand up show in San Francisco at the weekend. Want to wear white pants but it's after labor day. Maybe wear assless chaps instead. Don't worry Craig, no matter what you wear, you'll fit in.  You're European, after all!
One of the funniest moments in the Late Late Show studio was the night Craig broke the teleprompter when he hit the camera. Enjoy!
Video courtesy: irishvampyre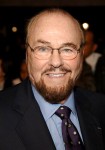 It's another all-new episode of the Late Late Show, featuring Inside The Actor's Studio host James Lipton and actress Monica Potter. On Thursday, stay up for actress Rashida Jones, daytime host Dr. Mehmet Oz and country singer Blake Shelton.
© 2010 – 2011, RSANews. All rights reserved.