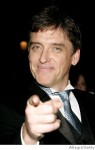 Halloween is upon us.  We hope Craig will have the chance to go our trick-or-treating or perhaps train a few dragons.
The website Anglotopia.com has an interview with actress Janina Anderson who admits having a crush on Craig.
DigitalSpy.com has an post about singer Charlotte Church, in which they mention her appearance on film with Craig.
The RSA's @ArtemusRex has been blogging about the experience of traveling to New York City and seeing Craig perform at Carnegie Hall.  The blog is in four installments and in chronological order from the bottom upwards.  Enjoy!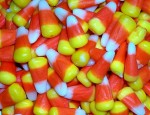 October 30th is appropriately National Candy Corn Day (you eat it all before any kids show up at the door too, right?) and Mischief Night.  October 31st, in addition to being All Hallow's Eve is also National Magic Day and Increase Your Psychic Powers Day.  We predict you probably won't notice a difference.

© 2010 – 2011, RSANews. All rights reserved.