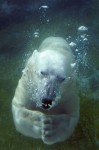 The RSA's @KarlynMyJournal found a great picture, which Craig retweeted:  CBS CARES /\ http://yfrog.com/gyew23j
TVSquad.com like Hugh Laurie's harmonica skills and the UK-based MonstersAndCritics.com talked about Hugh's suggestion that his Scottish ancestry may have something to do with being miserable.
More media are using Craig's decision to hold off mocking Charlie Sheen to underline their points, including Fox 34 in Lubbock, TX, CafeMom.com, US Magazine, Perez Hilton and Entertainment Weekly.
Trace Adkins' upcoming visit to the Late Late Show may include some promotion of his new movie, The Lincoln Lawyer.
After being in pre-sale mode for a while, general ticket sales are now underway for Craig's stand up comedy performances in Austin, Texas on April 30th.  There are two shows to choose from and you can see details on our Live Comedy Tour page.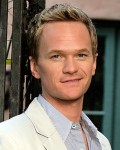 Thursday on the Late Late Show, Craig chats with actor Neil Patrick Harris, and we'll hear a musical performance by Tomorrows Bad Seeds.  Then on Friday, comedienne Kathy Griffin steps in for Tim Meadows and Craig interviews explorer/author Wendy Booker.
© 2011, RSANews. All rights reserved.