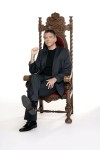 Craig performed his stand up comedy in San Diego Friday night and heads to Riverside, CA Saturday.  We'll post any pictures or stories we receive from RSA members late Monday night.
Have we ever posted this commercial from Craig's Drew Carey Show days? Even if we did, we can't pass up doing it again.
Video courtesy: missmonk928

Craig also appeared on the Country Music Awards a couple of years ago. His promo with singer Reba McEntire was memorable, if "short".
Video courtesy: missmonk928

And when Craig hosted the Superbowl, he proved he was number one:
Video courtesy: missmonk928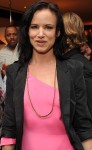 Friday on the Late Late Show, Craig welcomes singer/actress Juliette Lewis and author/philosopher Cornel West.
Remember, Daylight Saving Time ends late Saturday night/early Sunday morning.  Set your clocks back one hour on Saturday night (technically at 2:00am Sunday morning, but who's counting?).
© 2010 – 2011, RSANews. All rights reserved.