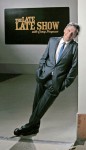 Craig wrapped up his final live stand up comedy performance of the year Friday night in Indio, CA and headed back to Los Angeles for the weekend. We're keeping an eye out for what Craig's live schedule will look like for 2011 and we'll pass it along as dates are added. If you atteneded Friday's show, please send us your still pictures and stories. We'd like to share them with the rest of the RSA. Just tweet us @RSA_News.
A few years ago when Craig was in the midst of an east coast tour, the Associated Press caught up with him for an extended interview.
In 2008 when Craig did a show in Georgia, the Athens Banner-Herald newspaper interviewed him just as he was getting started writing his autobiography.
The RSA's @ElevationGrace sent us a note the other day when she was watching Craig's appearance on The Daily Show in the spring of 2005, just after he took the job at the Late Late Show. We thought you'd enjoy it, too.
Video courtesy: Comedy Central
Saturday, December 4 is Wear Brown Shoes Day, National Cookie Day and Santa's List Day.  Hope you've been nice!  Sunday, December 5th is Walt Disney's Birthday, Bathtub Party Day (a reference to bathtub gin because Prohibition was repealed on December 5th, 1933) and International Ninja Day.  We'd tell you more but you'd never even know we were there.
© 2010 – 2011, RSANews. All rights reserved.