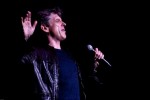 Craig Ferguson still has a pair of live stand up comedy shows in Denver on Sunday before returning to Los Angeles for a well-deserved break. Fans in the Denver area and those who made the trip to the Comedy Works are among the first to see some of the new material being polished up for Craig's 2011 tour.  From what we've been hearing, it's great stuff!
We're hoping to hear more from the platoon of robot skeletons attending Craig's shows in Denver this week. Pictures, stories, blogs, tweets, all of the above… we want to hear from you! No spoilers from the shows, please but do tell us about your experience seeing the shows and meeting other RSA folks in the mile-high city.  Usually Craig or Randy will have something to say on the Tweety about the tour but both have been quiet this time.
Actor George Takei has a personal message for those keeping tabs on the earthquake, tsunami and nuclear crisis in Japan. Thanks to the RSA's @KarlynMyJournal for sending it our way:
Video courtesy: allegiancebway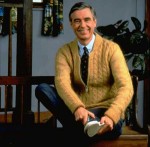 Saturday, March 19th is Purim in the Jewish calendar and Saint Joseph's Day in the Christian calendar.   It is also National Quilting Day and the traditional day that the swallows return to San Juan Capistrano.  Sunday, March 20th is Proposal Day and Kiss Your Fiancée Day (we would hope those two coincide).  It is also the first day of Spring in the Northern hemisphere, the first day of Autumn in the Southern hemisphere and the birthday of the late Fred Rogers.  If you've never seen Mr. Rogers' acceptance speech for the Lifetime Achievement Emmy Award he received in 1997, we hope you will take a moment to do so and to take the ten seconds he asks to think of those who have helped you become who you are.  We're always happy to be your neighbor.
© 2011, RSANews. All rights reserved.