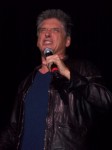 Craig Ferguson and Randy Kagan probably know their way around the LoDo neighborhood of Denver at this point, now well into their long run at the Comedy Works.  The Denver Post calls the show one of the best shows to see in the city this week.
More live shows added in Canada and Minnesota:  Canadians are buzzing now that Craig has booked FIVE shows in the Great White North.  As we reported Thursday, he'll be playing two venues in the Vancouver area in May, in addition to his already announced show in Windsor, Ontario in April.  Then late on Friday, Craig's assistant Rebecca Tucker confirmed Craig will be in Toronto and Montreal in July.  Tickets for Vancouver are already on sale… tickets for the eastern cities are not yet available.  Also announced today, Craig will be performing two shows at the Mystic Lake Casino in Prior Lake, Minnesota just south of Minneapolis in September.  That's a total so far of 23 live stand up shows in 2011 and there may be more.  You can see all the details on our Live Comedy Tour page.
We're staring to heat from roboskellies who have attended the Denver stand up shows.  Check out the comments below our most recent post to see what they have to say.
Howard Stern asked Jimmy Fallon last night about whether his show tops Craig Ferguson in the ratings.  Jimmy said that the two shows tend to trade the lead back and forth.  The relevant clip is the first of the three on the Late Night episode's page.
Happy birthday to LLS assistant producer Andrea Wayland.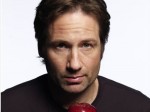 Friday on the Late Late Show, it's the January 12th episode featuring actor David Duchovny and TV nanny Jo Frost.  The re-run fairy continues to sprinkle us with encore shows all next week.  Details are on our Guests page.  New episodes resume March 28th.
© 2011, RSANews. All rights reserved.