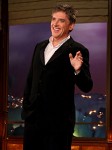 Tickets are nearly sold out for Craig's ten-show run in Denver.  The RSA's ticket flogger @bgrhubarb got us up to speed, pointing out that the early show on Sunday is now sold out, leaving only the 8:30pm performance still available.  A quick survey of Craig's April tour venues shows that good seats are still available for all shows.  We have links to ticket information on our Live Comedy Tour page.  Book early to avoid disappointment!
Geoff Petersen has his own Wikipedia page.  By way of clarification, we have consistently spelled his name PetersEn instead of PetersOn, based on Craig's own tweets about him.  His name is spelled with an 'E' on his IMDB page and in the show's credits.  The Wikipedia page title still uses an 'O'.  We admit this may be a losing battle.  Meanwhile, Geoff's voice, actor Josh Robert Thompson confirmed on his twitter account that Geoff's bits are out of customs:  They are firmly in hand. RT @LaurieFiess: Hey, didn't we hear last week Geoff's bits and pieces aren't in Customs anymore?
TVSquad.com thought Lewis Black made his point on Monday's show.  Hollywood.com posted the full interview as well.
[pullquote]
"Actually, there is no war.
Craig is a friend."
-Jimmy Fallon
[/pullquote]We're seeing more comments from
Jimmy Fallon
at Paleyfest last Friday.  He told
CraveOnline.com
, there is no war between late night hosts.  We've seen able evidence of this with the two shooting spaghetti at each other, waving with [not] Mickey Mouse hands [for legal reasons] and exchanging Christmas gifts.
A blogger for ComicBookResources.com says he'd hire Craig to write an Aquaman comic book.  We agree, as long as he could bring along Tim Gunn (whispered:  Tim Gunn).
In an interview with MTV News posted by slashfilm.com, How To Train Your Dragon star Jay Baruchel added fuel to the idea that HTTYD will be a film trilogy when all is said and done.  The film's co-director said as much to The Hollywood Reporter, which we reported back in February.
Randy Kagan has a new podcast available.
It was nice to see Kronos, King of the Monkey People return to the show. Thank goodness they ran out of material. Who can forget when Kronos showed off his yodeling skills two years ago:
Video courtesy: RoQu3tO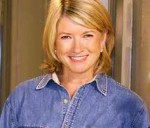 Tuesday on the Late Late Show, Craig talks and cooks with domestic doyenne Martha Stewart.  On Wednesday, Craig welcomes actor Seth Rogen and actress Brie Larson.
© 2011, RSANews. All rights reserved.