The demand to see Craig Ferguson live and person is strong in Denver. The folks at the Comedy Works have added an 8th show to Craig's run at 10:30pm on March 16th. Tickets are available for that show as well as a few for the 10:30 performance on March 17th.  Thanks to the sharp-eyed @Colleen_Byrne for spotting the added show.  Craig has single performances scheduled in Thackerville, Oklahoma February 5th and Windsor, Ontario on April 23rd.  Book early to avoid disappointment!
The New York Times reported Monday on the state of late night television and the search for younger audience demographics.
The RSA's General @Malinky2Stoatir reached into the archives and pulled out Craig's appearance on Larry King Live from October of 2009.
CBS's Hallmark Hall of Fame movie The Lost Valentine starring Betty White and Jennifer Love Hewitt had the largest audience for a Hallmark movie in four years, according to the Nielsen ratings service.  Betty equals success.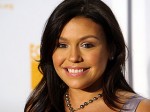 Monday on the Late Late Show, Craig welcomes TV show host Rachel Ray.  Then on Tuesday, it's a special LLS episode celebrating Black History month with philosopher/author Dr. Cornel West and a performance by musician George Clinton, one of the great icons of funk.  We said funk!
© 2011, RSANews. All rights reserved.