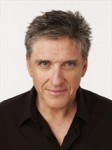 Two more shows have been added to Craig's Denver tour stop.  After quickly selling out a Thursday and Friday show, the Comedy Works added two Friday shows.  Now that they've sold out, they've added two Saturday shows on March 19th.  This is a great chance to see Craig live and up close in a smaller venue.  Get 'em while they're hot!  Thanks to the ever-alert @Colleen_Byrne for the heads up!
Monday night, Geoff Petersen tweeted this:  That Secretariat has been up to a lot of stuff lately. And not just on our stage. Clue in tonight's @CraigyFerg. Uh-oh! Craig re-tweeted it on Tuesday, and then added this:  http://twitvid.com/E0WGH – I'm so excited that I peed a little bit. Then I saw this trailer. Watch Tuesday's Late Late Show to see the first installment!
Reminder: The People's Choice Awards will be Wednesday on CBS at 9pm ET/6pm PT.  How To Train Your Dragon is nominated for Best Family Movie and Kick Ass is nominated for Best Action Movie, both of which feature Craig.
In case you missed Craig's appearance on the George Lopez show on TBS, that episode will be repeated Tuesday night at midnight.  Some tweets we've seen say Thursday night but the website says Tuesday night.
New York Magazine include Craig in its wrapup of late night highlights.
Vancouver's The Province newspaper picked up on the plan to air the Doctor Who musical number on Thursday's show.
As we reported overnight, the tenth Doctor, Scottish actor David Tennant, is engaged to his girlfriend of the past two and a half years.  Stories are in the Daily Mail, the Sun and Scottish Television.  Tennant's fiancée, Georgia Moffett, is the daughter of the fifth Doctor, Peter Davison.  Tennant and Moffett met on the show's set, when she appeared in an episode as his daughter.
Randy Kagan has his thinking cap on:  Football: There is The Fight Hunger Bowl and The Chick-Fil-A Bowl. Get together and solve the problem!
Josh Robert Thompson has added a new Twitter account for his latest project: Follow my flowery other self on Twitter: http://twitter.com/#!/morethanfreeman
Thanks to everyone who took some time to visit the RSA live chatroom on Monday evening.  We had 20-30 people in the room at a time for much of the night, chatting about Craig, his books, his live tours, the Late Late Show and more.  We'll look for more opportunities to open the chatroom so roboskellies can get together.  We appreciate your feedback on the chat sessions… it helps us make them better each time.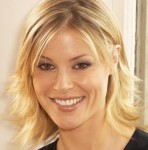 On Tuesday's Late Late Show, Craig welcomes back actress Julie Bowen, and discusses clothing and more with fashion expert Carson Kressley. On Wednesday, two favorites drop by:  Actor Henry Winkler and chef Paula Deen.
© 2011, RSANews. All rights reserved.