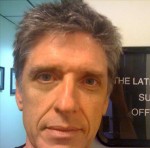 Craig gets to spend some time at home in Los Angeles after a week on stage in Denver.  Craig's opening act on the road, Randy Kagan tweeted about his experience in at the Comedy Works:  The mile high city made me 10 miles high. Thank you killer Colorado Crowds! No tweets from Craig, but don't fret, needy tweeters.  He'll be back.
Josh Robert Thompson has added a Facebook page with links to his "More Than Freeman" commercials.
Some of the crew at the Late Late Show at CBS Television City will get to enjoy time off this week but others are still working hard, including the team that books guests for the show.   Some names added to the list Monday include Larry King, Julie Chen, Zooey Deschanel, Wynona Judd, Ariel Tweto, Ashley Judd, Edward Conlon, Kristen Bell and Robin Wright.  For the complete list, check out our updated Guests page.
Craig recorded some interesting music in his early days, including this number called "Style and Fashion" when he was a drummer with the rock band "Exposure" (Thanks to the RSA's @SexyCraigFerg for posting it):
Video courtesy: singingfan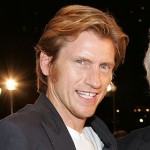 Monday on the Late Late Show, we'll get another look at the January 13th episode featuring actor Denis Leary and comedian Kathleen Madigan (from January 13, 2011).  On Tuesday, it's Craig's conversation with actress Helena Bonham Carter and a performance by Larry Gatlin & The Gatlin Brothers from January 28th.  New episodes resume on March 28th.
© 2011, RSANews. All rights reserved.