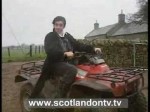 In one of Craig's many past lives, he starred in a British show called The Dirt Detective.  As our General @Malinky2Stoatir tweeted, episodes are showing up:  Big ups to STV! The Dirt Detective now available on YT http://bit.ly/avtOqx (tnx @jon_melville) #RSA #craigferguson But NOT avail to tubulators in the US…oddly, US peeps can still see eps here http://www.stv.tv/ or order from http://amzn.com/B001053024
LLS producer Michael Naidus tweeted today:  Saw a real-life horse whisperer yesterday; 20 year old kid caressed horse's mane … horse laid down, then rolled onto its back … awesome.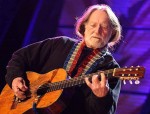 One more week of reruns, roboskellies.  Tonight on the Late Late Show, enjoy the April 16th episode, with singer/songwriter Willie Nelson and actress Ellie Kemper.
© 2010 – 2011, RSANews. All rights reserved.