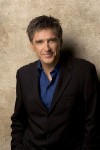 Craig's vacation clearly did some good… he's been in top form the last couple of nights, having fun with guests and regaling us with great monologues.  The folks at TV squad enjoyed Craig and Don Johnson flirting last night and thought that Craig cracking himself up was great television.  We agree!  #MML
Craig's assistant Rebecca Tucker sent a tweet that we all can agree with:   Hoping our friends at Discovery are all ok! It was a tense afternoon in Silver Spring, Maryland today at Discovery Channel headquarters, where a protester with a gun and perhaps bombs took three hostages in the early afternoon.  The building is home to Discovery's corporate offices, rather than the personalities that we see on TV.  Thankfully the hostages were freed and there were no reports of injuries.  The Associated Press reports that the suspect was shot and killed by police.
On a lighter note, Rebecca also tweeted that it is a fun holiday:  Its National Bacon Day! http://twitpic.com/2kapdk LLS assistant producer Andrea Wayland tweeted that she's not feeling well.  We hope she feels better soon.  She also said more about how when Craig sees the tweets and emails on the air, it's for the first time… so he can improvise responses:  To clarify, Q's picked for shows are a surprise every day.
Voice actor Josh Robert Thompson tweeted the secret behind Geoff Petersen's voice:  Recipe for Geoff Petersen voice: 1 part Snagglepuss. 1 part Vincent Price. 2 parts George Takei. #RSA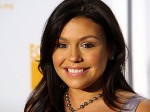 Tonight's guest on the Late Late Show was originally scheduled to be talk show host Jerry Springer but has been updated to include daytime talk show host Rachel Ray and author William Knoedelseder.
© 2010 – 2011, RSANews. All rights reserved.