Downton Abbey Series 3 Begins Filming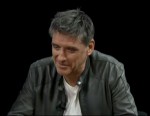 One of Craig Ferguson's favorite television shows at the moment is ITV's Downton Abbey.  The period costume drama with a modern storytelling style begins filming for its third season on Monday, with the new series due to air in the fall of 2012 in the UK and in the winter of 2013 in the US on PBS.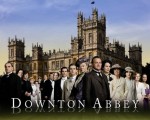 The series has already landed a number of awards including Best Drama at Britain's National Television Awards just over a fortnight ago.  Among the show's other honors are six Emmy Awards, a Producers Guild Award and a Golden Globe Award.  Up next in May are the 2012 BAFTA Television Awards, where the show is expected to do well.  It is considered one of the most critically acclaimed shows on television and the biggest hit drama series in a decade, seen on television screens in more than a hundred countries.
Other Craig Fergusons
From our "other Craig Fergusons" file, we've found a cricket player from Australia and a junior hockey player in Canada.
Carol Burnett on Stage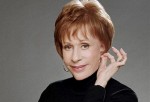 Upcoming LLS guest Carol Burnett is touring the country with a one-woman show where she answers audience questions and talks about her career. As nwitimes.com reports, she'll be in the Chicagoland area in May. And Ticketmaster offers tickets to her shows in Texas, British Columbia and Ontario in the coming weeks.
Biking with Phil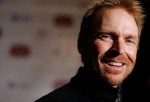 Upcoming LLS guest Phil Keoghan has a television documentary this month on Showtime, covering his 2009 bicycle ride across the country to raise money for multiple sclerosis research. TulsaWorld.com reports on the trek and the resulting show.


Jagger On Tour
Craig lets us in on a news conference by rocker Mick Jagger, complete with Keith Richards… or is it Geoff Peterson?
Video courtesy: RoQu3tO

This Week's Guests
It's another week of all-new episodes of the Late Late Show, starting Monday with a actress
Carol Burnett
and TV host
Phil Keoghan
.  On Tuesday, Craig welcomes
Joss Stone
with
Dave Stewart
.  Wednesday, watch for actor
Jon Cryer
and actress
Morena Baccarin
.  Actor
Jeffrey Tambor
and actress
Amy Smart
are in the studio on Thursday.  And on Friday, Craig chats with comedienne
Margaret Cho
.
© 2012, RSANews. All rights reserved.