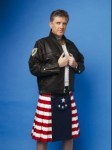 Just minutes before Monday's Late Late Show began, Josh from LA had 117 followers on Twitter.  One question from Craig and he's already up to 295 followers.  He keeps things in perspective, though:  Tomorrow, I will just be a guy people will be unfollowing. How about a little love for @RSA_News, Craig?  A mention on the show or even simply following us would help a ton.  Just sayin'.
Monday night's Secretariat gag was brought to you by Captain Kangaroo.  Props if you know that reference without Googling it.
The RSA's @pmohen gets a thumbs up for a funny tweet:  @CraigyFerg Why is your audience like a tweet? Because they both consist of less then 140 characters
The RSA's General @Malinky2Stoatir has a Craig-filled blog for your enjoyment:  I am Malinky….this http://remindyouofanyone.blogspot.com/ is my blog. You might wanna poke around & see what Craigness you'll find. #RSA
How To Train Your Dragon has been nominated for BAFTA (British Academy of Film and Television Arts) Awards:  Best Animated Film and Best Original Music.  The BAFTA's will be presented on February 13th.
In an interview in the Huffington Post, Betty White says Craig is a comedian she can't resist.  You may want to tune in CBS a bit early Tuesday night, because Betty White is David Letterman's guest.  You'll have to sit through Kim and Kourtney Kardashian before Craig comes on, however.
Legendary television host Regis Philbin announced in New York this morning that he will be leaving his daytime show after 28 years, probably at the end of the summer.  Regis has been a frequent guest on the Late Late Show.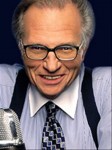 Recently retired television host Larry King joins Craig on Tuesday's Late Late Show, along with actress Shannon Woodward. CBS tweeted:  Larry King is back in the hosting chair!! Don't miss him swap seats w @CraigyFerg on 2nites all new Late Late Show 12:37 am ET/PT CBS On Wednesday, Craig welcomes actress Emily Dechanel and comedian Rich Fulcher.
© 2011, RSANews. All rights reserved.