The movie How to Train Your Dragon, featuring the voice of Craig Ferguson, has been nominated for a Golden Globe Award for Best Animated Feature Film by the Foreign Press Association.  The five nominees are:
Despicable Me

How To Train Your Dragon

The Illusionist

Tangled

Toy Story 3
The Golden Globes will be awarded Sunday, January 16, 2011 at the Beverly Hilton Hotel in Beverly Hills, CA.
Time Magazine has named one of Craig's jokes among its top ten late night jokes of 2010.
Craig's opening act when he's on the road is Randy Kagan, who is tweeting in the holiday spirit: I'm wearing my holiday pants. They give me a mistle camel toe. Ouch.
Ruth Gerson, who will appear on the LLS later this week, talks about music licensing in the Huffington Post.
TVSquad.com reports on the new team from the CBS Early Show appearing on Monday's LLS.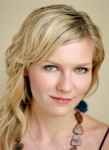 Tuesday night's show features actress Kirsten Dunst and comedian Greg Proops, who tweeted:  On Craig Ferguson tonight with Kirsten Dunst, then we tape the show. On Wednesday, Craig welcomes  TV personality Nick Lachey and magician Jamy Ian Swiss.
© 2010 – 2011, RSANews. All rights reserved.