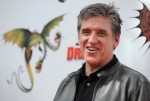 We're hearing new details about How To Train Your Dragon 2, which reportedly will once again feature the voice cast from the first film including Craig Ferguson as Gobber, as well as a future television series version on Cartoon Network, with voice talent yet to be announced.  Here's the latest from ScreenRant.com, which interviewed Executive Producer Tim Johnson.  HTTYD2 is expected in theaters in late 2012, with the television series appearing sometime in 2013.
Craig's sister Lynn Ferguson and actress Rachel Ogilvy are presenting a pair of shows developed by Lynn for the Edinburgh Fringe Festival as part of the "Biographies in a Bag" series, at the Stella Adler Theatre in Los Angeles Monday through Wednesday this week.
Geoff Petersen's creator Grant Imahara had a philosophical and practical tweet:  Ironically, the best defense against a zombie uprising would be a robot army. Maybe that's how they get us… #iwouldwatchthatmovie
Production assistant Bridger Winegar tweeted:  On tonight's Late Late Show with @CraigyFerg, you'll find out why I'm considering taking up stamp collecting.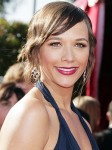 Monday on the Late Late Show, Craig interviews actress Rashida Jones and actor Tony Goldwyn. On Tuesday, Craig welcomes back retired television host Larry King and actress Shannon Woodward.
© 2011, RSANews. All rights reserved.