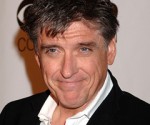 It's all about sharks this week and it's all about Craig Ferguson, who continues to be a hot topic on the search engines around the interweb this week. Craig's big special is tomorrow night but there is more sharky goodness tonight on the Discovery Channel.
In case you missed it, here's a look at Craig's interview on the Early Show talking about Shark week, along with CBS's print version of the story, which includes a still photo essay.
Video courtesy: Malinky2Stoatir

Note: When Craig was scheduled to appear on Monday's Early Show and did not appear, we tweeted @rebtuck Monday afternoon to ask when Craig would be rescheduled.  That tweet suddenly appeared in the stream today, setting off a string of responses saying, "Hey, he was on today!"  Yup.  We're all over it.
There's only so long you can Cheeto death.  Orange fingerprints on the coffin?  That's comedy, people!
LLS assistant producer Andrea Wayland enjoyed last night's show:  How much fun was Eddie Izzard last night?! I always love a helper with the tweets & emails. 🙂
And Late Late Show Michael Naidus gives a big thumbs up to the top movie in the country:  MPAAAAAAAAA: Let's just award the Oscar to "Inception" now, please, and save us from all that endless speculation. Thank you.
The RSA's @collen_byrne tweeted today:  #RSA bargain alert! Audio version of #CraigFerguson's A Wee Bit o'Revolution is on sale for $5 on Amazon.com. http://amzn.to/9Yhcdh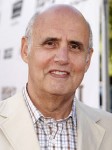 Tonight on the Late Late Show, Craig talks with one of the greatest sidekicks ever on an imaginary talk show, actor Jeffrey Tambor, plus comedian Drew Thomas.
© 2010 – 2011, RSANews. All rights reserved.