Craig Interviewed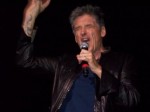 When Craig Ferguson was in Las Vegas last weekend, he took time out to be interviewed by Bart Torres for a podcast called The Las Vegas Connection. Please note: The media player is set up on Vimeo, which does not work in Firefox. You'll need Internet Explorer, Safari or one of the other browsers to hear it. Also interviewed on the show is rocker Sammy Hagar. Craig's portion of the show comes at about 14:45 into the recording.
Fostering Goodwill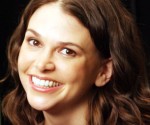 Broadway star Sutton Foster's appearance on the Late Late Show drew the attention of Broadway.com and BroadwayWorld.com.



Bridger Praised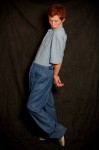 Late Late Show production assistant Bridger Winegar got a nice mention on 2Paragraphs.com, which took notice of his funny tweets. Thanks to the RSA's @bgrhubarb for the link!
Kangaroo Invasion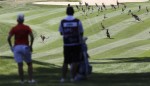 LLS Producer Michael Naidus retweeted twitter user @KtotheC, who marveled at an interruption of a golf tournament that could only happen in Australia:
How cool is this?! Kangaroo delay at the Australian Open: http://sphotos-a.xx.fbcdn.net/hphotos-ash3/69253_10152563036730072_634289101_n.jpg …
We found a brief video clip of the kangaroo invasion from the UK's Telegraph newspaper.
Serenade for Craig
Back in 2009 while holding a book signing for his autobiography, American on Purpose, Craig was serenaded by one of the customers waiting in line. Craig's quips after the song are worth the wait.
Video courtesy: TBONE3381

Tonight's Guests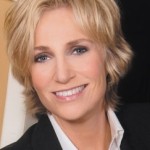 Friday on the Late Late Show, Craig welcomes actress Jane Lynch and TV Host Mario Lopez.
© 2013, RSANews. All rights reserved.