Craig at Fundraiser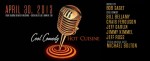 On Tuesday, April 30th, Craig Ferguson will be appearing at an event to benefit the Scleroderma Research Foundation, hosted by Bob Saget and featuring comedians Bill Bellamy, Jeff Garlin, Jimmy Kimmel and Jeff Ross, along with singer Michael Bolton.
Upcoming Late Late Show guest Mary McCormack is starring in a pilot for NBC called Welcome to the Family, reports Deadline.com.



O'Heir's Jerry Retires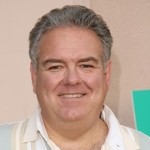 Upcoming LLS guest Jim O'Heir's character of Jerry on Parks and Recreation recently retired, but thankfully he'll be sticking around part-time, reports ScreenInvasion.com.


Nessie Sightings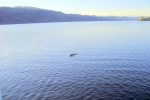 One of Scotland's great tourist attractions is Loch Ness. Some say the deep lake is home of a prehistoric monster, nicknamed "Nessie." Last summer, the Daily Mail newspaper printed a story featuring a new photograph that stirred up the debate over the monster's existence.



Craig Up Early
Back in 2010, Craig woke up early to appear on The Early Show on CBS to talk about his turn as host of "Shark Week" on the Discovery Channel.
Video courtesy: TVsCraigFerguson2

This Week's Guests
It's another week of all-new episodes of the Late Late Show beginning Monday with actress
Mary McCormack
and actor
Jim O'Heir
. On Tuesday, Craig interviews comedian
Larry the Cable Guy
and actress
Andrea Osvárt
. On Wednesday, watch for comedian
Michael Ian Black
. Actor
Pierce Brosnan
and comedian
Tone Bell
are in the studio on Thursday. And on Friday, Craig welcomes actress
Angela Kinsey
and comedian
Simon Amstell
.
© 2013, RSANews. All rights reserved.