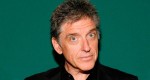 With the massive popularity of comic book/science fiction/fantasy/anime conventions around the country, it's no surprise that geeks of all stripes enjoy getting together.  One of the latest efforts is called "w00tstock".  Instead of a multi-day convention with many rooms, events and sessions, the idea is a three hour concert-style event with some geek heroes on stage:  Adam Savage from the Discovery Channel series Mythbusters, author/actor/blogger Wil Wheaton (of Star Trek: The Next Generation fame) and the Washington DC-based comic duo of Paul and Storm.
Apparently, one of the special guests at the event in San Francisco this Thursday and Friday night will be a new robot from Grant Imahara, creator of Geoff Petersen.  The new robot is being called "Beerbot".
Paul and Storm are already talking him up on Twitter:  This week's #w00tstock SF will also feature @grantimahara's newest creation: #BeerBot. Eat it, @CraigyFerg! http://bit.ly/w00tSF

Craig responded to their taunt this way:  @paulandstorm Do not further anger Geoff P. He's still pretty pissed at @grantimahara for not giving him genitalia. #kindoffrankensteiny

To which Paul replied:  @CraigyFerg [P] That's entirely understandable; @grantimahara can be so cruel. But hey: BeerBot will also dispense soft drinks! #sorryGeoff

And Grant Imahara added: @CraigyFerg @paulandstorm Um, I thought adding robotic genitalia on Geoff Petereson might endanger humanity…
You may be right, Grant.  If any robokellies are going to w00tstock, we'd enjoy hearing your stories and any still pictures.  Future events with guests yet to be determined are scheduled for October 27th in Los Angeles and November 3rd in Dallas.
Last night's show ran long, so they are promising that Ellie Kemper will appear on Wednesday, as Late Late Show producer Michael Naidus tweeted last night:  Tonight's Late Late Show: too many good guests! Which means one of them (the adorable Ellie Kemper) will delay her appearnce til Wednesday. We're not sure what that might mean for scheduled guests Don Rickles and Brie Larson. We'll have to wait and see.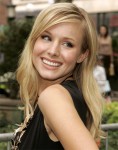 Tonight's scheduled guests are actress Kristen Bell and singer Sarah McLachlan, who had been booked back in May and finally appears tonight, though the magic of television.  LLS Producer Michael Naidus tweeted:   Craig + Kristen Bell = Don't Miss This Show. Enjoy, everyone. We won't miss it, Michael!
© 2010 – 2011, RSANews. All rights reserved.