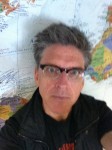 Craig wearing glasses on the show?  It seems the experiment may be happening.  Today, he tweeted a picture for us to evaluate: http://yfrog.com/jb106saj Me wearing my new glasses. #lesbianversionofmichaeldouglasinFallingDown We'll have to watch tonight to see if these or other glasses will appear on the face of his chattiness.
Craig also had some fun today when one of his followers named @jellybean88 tweeted:  @craigyferg do you ever answer random tweets? Craig responded: @jellybean88 no Glad you cleared that up, Craig.
The New York Post went crazy for Kristen Bell's appearance on the Late Late show last night.
LLS assistant producer Andrea Wayland has been making appeals for more Twitter and email questions for Craig during the last few days.  Perhaps the robot skeletons got lazy during the show's hiatus in August.  But if more contributions are needed, perhaps the chances of having your question read on the air are better than usual right now.  The ideal time to send in your question is between 4-6pm ET/1-3pm PT Monday-Thursday because that's when the questions are reviewed.  Tweet your questions directly to @CraigyFerg to be considered.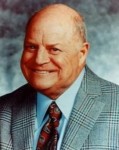 Tonight on the Late Late Show, don't miss comedy legend Don Rickles, along with singer/actress Brie Larson and Monday's delayed interview with actress Ellie Kemper.
© 2010 – 2011, RSANews. All rights reserved.