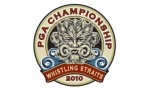 The Late Late Show will run a half-hour later than usual again this evening, as CBS Sports airs another 30 minute special program recapping today's action in the PGA Championship following Late Night with David Letterman.  Please check your local listings for the time in your region.  The LLS returns to its usual time on Monday, with two weeks of programs from the rerun fairy.
Emma Thompson's joke on the LLS about the Isle of Wight has garnered some criticism, as reported in today's Telegraph, as well as the Daily Mail, MonstersAndCritics.com and the Evening Standard.
TVSquad.com focused on Thompson's story about her father and the Hollywood Walk of Fame.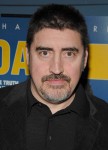 In tonight's final fresh, new episode of the Late Late Show until August 30th, Craig performs a comedy sketch with Alfred Molina, reads tweets and emails with the @Nerdist Chris Hardwick and interviews actress Anna Kendrick.
© 2010 – 2011, RSANews. All rights reserved.