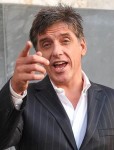 Live Tour Update: Craig adds two more shows in Denver on Sunday, March 20. The updated link is on our Live Comedy Tour page.
Guest Update: A huge guest update is now posted on our Late Late Show Guest page.
The Baltimore Sun enjoyed John Waters and Craig Ferguson talking about the Oscars.  And "John Waters" was trending on Twitter Tuesday night.  Once again, the power of the robot skeleton army is demonstrated.  Well, that and zillions of John's fans helped.  Let's give credit where credit is due.
The folks at EPIX thanked the RSA after a successful weekend debut of Craig's stand up special:  EPIX wants to give a huge shout out to @CraigyFerg's fans for being so awesome! It's fun chatting with ya'll Don't forget, you can see the special any time at EpixHD.com.
The @Nerdist Chris Hardwick will be going on a stand up tour this year.  Dates are to be announced but he's letting us know that a plan is in the works.
The RSA's @SariesWick has been digging in the archives and sent us a great link to the 1994 film The Last Action Series, in which Craig plays a TV producer trying to sell a proposed series.  It includes clips of several classic BBC shows and Craig at about 31 years old.  Enjoy!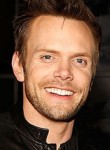 Wednesday on the Late Late Show, Craig chats with actor/TV host Joel McHale and bring us a performance by comedian Greg Warren.  On Thursday, actor Forest Whitaker and actress Teresa Palmer are Craig's guests.
Guest update:  On Tuesday's show model/actress Malin Åkerman was bumped to allow a longer conversation with John Waters.  What we learned on the show was that Malin will be moved to Friday, where the scheduled guests are actress Melissa Leo and TV host Phil Keoghan.  The updated schedule shows Malin and Phil, which means Melissa will be moved ahead to a future date.  We'll keep you posted.
© 2011, RSANews. All rights reserved.