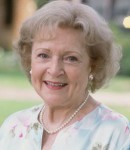 Among the winners in last night's Prime Time Emmy® Awards were Late Late Show regulars Neil Patrick Harris and Betty White.
Craig may have reached the boredom point of his vacation while surfing the web.  His tweet this afternoon:  My dance workout is making me look so young http://www.youtube.com/watch?v=Vp_wLuBSs14&sns=tw
Craig's assistant, Rebecca Tucker is traveling today:  Full body scan at airport security. Wrong day to go commando.
Back in 2006, the American Film Institute honored Scottish actor Sean Connery. Among the speakers at the event was Craig Ferguson, who gives Sean a funny but touching salute with a nod to their similar humble beginnings. Craig's portion of the program begins about seven minutes into the clip, which was sent to us by @laulin
Video courtesy: SeanConneryILoveYou

It's week two of the re-run fairy's visit, as CBS presents encore episodes of the Late Late Show.  On Monday, it's a fun show from April 16th with singer/songwriter Willie Nelson and actress Ellie Kemper.  On Tuesday, we'll see the May 10th show featuring actor Russell Crowe and music by Wilco.  Actor Antonio Banderas and comedienne Paula Poundstone will be on Wednesday from May 26th.  Then from May 12th, we'll see actor Bryan Cranston and actress Angela Kinsey on Thursday.  Finally on Friday, it's the June 7th episode with comedian/author Eric Idle and actor Terry Crews.  Craig and company return from vacation to bring us all new episodes beginning Monday, August 30th.
© 2010 – 2011, RSANews. All rights reserved.