HTTYD2 Logo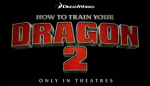 The theatrical release of the Dreamworks animated feature film How To Train Your Dragon 2, featuring the voice of Craig Ferguson, is scheduled for June 20, 2014. In anticipation of a mountain of publicity leading up to the premiere, a new logo for the film has been released, reports 411mania.com.
Esposito's Thoughts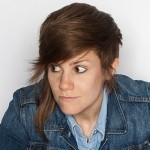 Comedienne Cameron Esposito had one of the more unusual national television debuts in recent memory, when she was called over in the middle of her set to sit down and chat not only with Craig, but with guest Jay Leno. She writes about her experience on LaughSpin.com. Thanks to the RSA's @bgrhubarb for finding the article.
Parenting and Thieves
Craig rants about bad parenting and thieves who stole a serviceman's identity.
Video courtesy: Jeffrey Craig

© 2013, RSANews. All rights reserved.