Ticket sales for Craig's upcoming stand up comedy performance at the Moore Theatre in Seattle have been moved up to this Thursday beginning at 10am.  You can link to the ticket page via our Live Comedy Tour page.  Book early to avoid disappointment!
Craig's show business pal, Hugh Laurie, has released a new album featuring American music from the 20's and 30's called Let Them Talk.  We expect he'll be getting some very good reviews for his work, which you can preview in this video.  Thanks to the RSA's @SexyCraigFerg for the link… and if you want more, check out her Twitter stream, which has lots of links to audio and video.
Video courtesy: HughLaurieBlues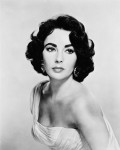 There are many and more able outlets than ours creating wonderful tributes to Academy Award-winning actress Elizabeth Taylor who has died at the age of 79.  If you have only known of her as Michael Jackson's friend or a perfume spokeswoman, it would be hard to explain how big a star she was.  We hope you'll check out People Magazine's collection of her most memorable moments on screen. She was a larger than life star with raven hair, violet eyes and a natural charisma matched by few… either in her era or since.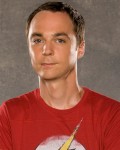 Wednesday on the Late Late Show, Craig welcomes The Big Bang Theory's Jim Parsons in a reprise of the February 2nd show.  Then on Thursday, we'll see an encore of the February 11th show with actor Jason Biggs and science writer Jennifer Ouellette.
© 2011, RSANews. All rights reserved.