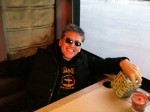 On Thursday's Late Late Show, guest Mario Bello mentioned the group she works with in Haiti, Artists for Peace and Justice, which has been doing good in the island nation both before and after last year's devastating earthquake.  Take a look at their website to learn more about what they do and how you can help.
On the cutting edge of breaking news (if it happens to be 2005), The Hollywood Reporter asks whether internet videos affect late night television show ratings.
Scotland's Evening Times newspaper has the latest on Cumbernauld House, the historic building in Craig's hometown.  The latest row was over whether the group trying to save the building from development could keep the name they have been using for years.
It's been a little quiet on the tweety box lately.  Not too many LLS folks are saying much and the usually chatty Geoff Petersen has been silent for two weeks.
In case you missed it, Jeff Bridges was the subject of an episode of the PBS documentary series American Masters just last week. Here is the promo for that show:
Video courtesy: PBS

You can see the complete episode on the PBS website.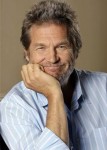 Friday on the Late Late Show, Craig's guest is actor Jeff Bridges.  LLS assistant producer Andrea Wayland tweeted:  Ah Friday. It's lovely to see you. Everyone enjoy tonight's episode of The Late Late Show featuring the one and only Jeff Bridges! So Rad. We agree, Andrea.  The Dude Abides.
© 2011, RSANews. All rights reserved.