Jordan Malone is Talk of Scotland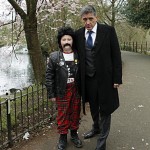 Jordan Malone, the 12-year-old actor chosen to portray "young Craig" during this week's episodes of the Late Late Show in Scotland, is getting noticed for his work. Scotland's Evening Times newspaper has an article about him, which we've included below:
Jordan is U.S. Late Late star, at just 12
A 12-YEAR-OLD Scot has landed a dream role in one of America's biggest television shows.
Actor Jordan Malone, from Cumbernauld, will be beamed into hundred of thousands of American homes tonight as he stars on The Late Late Show, hosted by fellow Scot Craig Ferguson.
The first-year pupil at Cumbernauld High plays the part of the young Ferguson, himself a former pupil at the school, every night this week for the show's Scotland Week.
Jordan won the part after he was recommended by his drama club to the show's producers.
His mum Lynsey Welsh, 29, believes even with his new-found stardom, Jordan's feet are firmly on the ground. She said: "He has a laidback nature so he just took it all in his stride. The production team were saying, 'he's easier to work with than adult actors'. They couldn't believe he hadn't done an audition before, it was just so natural to him."
The show's Scotland Week also features an appearance by First Minister Alex Salmond and special guests, Green Mile actor, Michael Clarke Duncan and Hollywood star Mila Kunis – who took a shine to Jordan.
Ms Welsh said: "Jordan met Mila Kunis who said Jordan looked handsome in his tartan trousers. He was quite happy with that."
The talented youngster admitted he enjoyed his first exper-ience of Hollywood glamour and hoped there would be more in the pipeline. He said: "Mila was only there briefly because she had to go through to Edinburgh but it was a really fun experience."
Tickets Go On Sale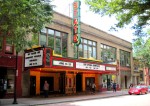 Tickets for Craig's October 11th stand up comedy performance in Ithaca, NY are on sale Friday, May 18th. You can find the link for tickets along with details for all of Craig's upcoming shows on our Live Comedy Tour page.
Celebrating Craig's Birthday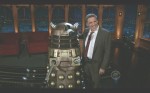 To celebrate Craig's birthday of May 17th, BBC America put together a collection of some of Craig's best Doctor Who moments.



Birthday Gift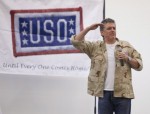 Rebecca Tucker, the president of Craig's production company, sent out a reminder about Craig's birthday on May 17th, urging people to make a donation to a group he has supported for several years, the USO.
Want to do something to celebrate Craig's big birthday? Make a donation to @the_USO http://www.uso.org/donate/ http://twitpic.com/9j60f9
Once UK Citizens, Now US Citizens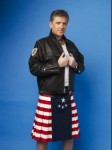 BBCAmerica.com has a slideshow of ten high-profile American citizens who were once citizens of the UK, including Craig. Thanks to the RSA's @kstene for the link!



Awkward Pause
While sitting in the home where he grew up, Craig reminds us that no one can do an awkward pause like a Scottish woman.
Video courtesy: TVsCraigFerguson2

Tonight's Guests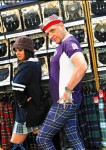 Thursday on the Late Late Show, Craig visits Scotland's two largest cities, Glasgow and Edinburgh, with Mila Kunis.  Friday, Craig visits Glamis Castle, the former home of Queen Elizabeth, with David Sedaris and Ariel Tweto.
© 2012, RSANews. All rights reserved.