Craig Ferguson hosted the annual gala of the Shoah Foundation in Los Angeles on Thursday evening, honoring Jeffery Katzenberg.
Craig is pictured here with Katzenberg and Steven Spielberg.  The Shoah Foundation is collecting on film the stories of Holocaust survivors and people impacted by genocide around the world for the benefit of historians and researchers.
Craig's assistant, Rebecca Tucker tweeted from Thursday's event:  Spielberg just said that Craig is the only reason he stays up late at night! Not too shabby!
Monsters and Critics covered Lucy Liu's attempt to play the harmonica on Thursday night's Late Late Show.
Recently back to California from working in London, Josh Robert Thompson, the voice of Geoff Petersen tweeted about Russel Brand's recent appearance: Apparently Russell Brand isn't a fan of my work. After seeing "Get Him To The Greek," the feeling is mutual. http://tinyurl.com/23dsag3 // @rustyrockets knocked my bony block off, but I forgive you…in YOUR PANTS! #RSA He also congratulated Craig on his Grammy nomination.
The Mythbusters own Grant Imahara was in the studio Friday, taping an appearance to be aired at a later date.  He tweeted:  In LA for The LateLateShow w/ @CraigyFerg tonite. I might also have to adjust @GeoffTheRobot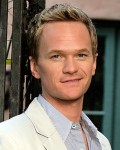 Friday on the Late Late Show, Craig talks with actor Neil Patrick Harris and we hear the music of Nellie McKay, rescheduled from last week.
© 2010 – 2011, RSANews. All rights reserved.