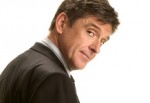 RSA General @malinky2stoatir expressed the feelings of many today on this holiday weekend:  This weekend's weather is so wonderful, I think I'll hug it and squeeze it and call it George… We hope all robot skeletons are enjoying the weekend!
And Craig tweeted earlier today, enjoying his weekend: http://yfrog.com/n8dfnsj Labor day weekend at my house. Hot dogs pending.BTW Hot Dogs Pending was the bond girl I played.
Craig will be doing all-new episodes of the Late Late Show for a while but he will slip in a pair of live stand up concerts this month.  Coming up this Friday, September 10th, he'll be in the San Jose suburb of Saratoga, California at The Mountain Winery.  Then on Saturday, September 11th, it's a big show at Davies Symphony Hall in San Francisco.  Craig will be returning to the east coast for a string of shows in October.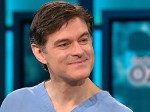 Coming up this week on the Late Late Show, just because Monday is a holiday doesn't mean Craig gets the day off.  Watch for an all-new episode, featuring actor John Larroquette and actress Malin Akerman.  On Tuesday, it's actor Chris Kattan and shark expert Rob Stewart.  Craig welcomes actor Jerry O'Connell and actress Monica Potter on Wednesday. Then on Thursday, he'll talk with actor Tim Robbins and daytime talk show host, Dr. Mehmet Oz.  Finally on Friday, Craig welcomes actress Katey Sagal, actor Donald Glover and music by country crooner Blake Shelton.
© 2010 – 2011, RSANews. All rights reserved.