Craig is not only a great talk show host, he's a great guest, as he proves on this excerpt from his appearance on Larry King Live back in 2009.
Video courtesy: caseymnj

The Los Angeles Times had nice things to say about Craig in a blog post back in February.
In September of last year, the website CinemaSpy.com explained why they love Craig.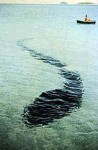 August 7th is Beach Party Day and Sea Serpent Day.  Coincidence?  Sounds like a sea serpent plot to us.
© 2010 – 2011, RSANews. All rights reserved.