30 Years of David Letterman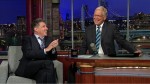 David Letterman marks 30 years as a late night television host on Wednesday evening, with frequent guest Howard Stern.  As the New York Times reports in Bill Carter's blog, the anniversary won't have much fanfare because it appears Letterman and CBS are close to an agreement to extend the run by another two years.  Carter reports no specific new developments about Letterman's contract, nor of any specifics of Craig Ferguson's future at the network, however network officials have publicly expressed a desire to keep both hosts.
Haunted Hotels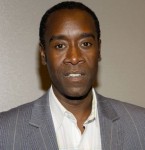 Fresh from his recent tour and a sleepless night in Omaha, Craig asked Don Cheadle if he had ever stayed in a haunted hotel.  The Huffington Post reported on Cheadle's answer.
Free Pub for a Publisher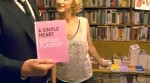 New York City independent publisher Melville House enjoyed seeing Craig hold up one of its books in the Shakespeare & Co. bookstore in Paris on the Late Late Show.

Caveman Jam
With Ringo Starr as Tuesday's guest on the Late Late Show, the RSA's @HoboRobot thought it would be fun to remember Ringo's movie Caveman. Here's the scene when cavemen discover music:
Video courtesy: philtesonevids

Tonight's Guests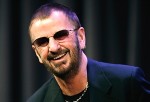 Tuesday on the Late Late Show, Craig chats with the one and only Ringo Starr who will also perform on the show.  Then, will Craig take on the role of the horse once more?  Actor William Shatner rides again on Wednesday.
Program note: Local news coverage of the Republican primary in Florida could run very late on Tuesday night, which may delay broadcast of the Late Late Show "in your region."
© 2012, RSANews. All rights reserved.