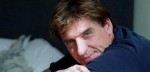 Now that the election is over, the Late Late Show resumes all-new episodes on Wednesday night.  Craig appeared on stage Tuesday with comedian Lewis Black in Los Angeles.  Craig's assistant, Rebecca Tucker took a backstage photo:  Hot stuff backstage at the el rey theatre http://twitpic.com/33eojv And Craig tweeted:  At El Ray theater in LA for book event with Lewis Black who doesn't twitter cause he hates you guys. #adorablegrumpysourpussFTW
Tuesday night's Late Late Show did not air in all markets around the country due to election coverage but if you need your fix, it is available on the interwebs thanks as always to the RSA's General @Malinky2Stoatir.
Canada's Calgary Sun newspaper is asking readers to comment on who they believe are the best and worst late night hosts.  The best comments will be published in Friday's newspaper and online.  There are already some positive comments about Craig.
LLS assistant producer Andrea Wayland reminds those who send in questions for Craig on Twitter:  For anyone who has questions for The Late Late Show, don't send your tweets to me. Please send them directly to Craig. Thanks! She also reminds us that you must include your name and town to be considered.
Geoff Petersen is still talking about New York Times reporter Bill Carter's book:  Oh my. Somehow got my picture in Bill Carter's new book about The War for Late Night. It's of Mr F and I. Who will play us in the movie…?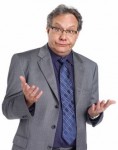 Wednesday night on the Late Late Show, Craig welcomes comedian Lewis Black, actress/singer Jayma Mays and musician Dr. Dog.  Thursday's show will feature actor Dick Van Dyke and actress Kerry Washington.  Dr. Dog's label tweeted:  @AntiRecords: Catch @drdogmusichttp://ow.ly/33X7Z tonight on the Late Late Show With Craig Ferguson
Certain musical and comedy performances recorded for the Late Late Show are saved for broadcast at later dates.  For example, musician Bettye LaVette's segment was recorded several weeks ago and was due to air yesterday.  But due to the elections, it will be rescheduled at a later date.  The British band Stackridge, which recorded a segment in Los Angeles recently tweeted this: @LummyDays: Just heard that our guest spot on Craig Ferguson LateLateShow will not b broadcast until Jan. Sorry America U w have 2 wait ! And comedian GeechyGuy is now recorded for future playback:  Had a great set at the Late Late Show with Craig Ferguson taping. I'll keep u posted when it will air. @dirtyjokeshow #vegas We'll keep you up to date on when they will appear.
© 2010 – 2011, RSANews. All rights reserved.