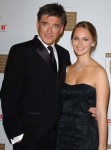 As we reported Wednesday afternoon, Craig Ferguson and his wife Megan Wallace-Cunningham welcomed a baby boy into the world on Monday named Liam James Ferguson.  Liam joins his brother, nine year-old Milo in the Ferguson family.  A representative for Craig confirmed the birth to People Magazine.  Word quickly spread through the hollowed-out volcano and dozens of media outlets within hours, including TheTVRealist.com, E! Online, the Toronto Sun, TVGuide, Examiner.com, Entertainment Tonight, ContactMusic.com, PopEater.com, OnTheRedCarpet.com, CelebrityBabyScoop.com, AmericanSuperstarMag.com, ology.com, US Magazine and USA Today, TVSquad, and the UK's Daily Mail.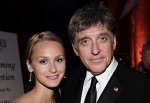 No pictures were provided to People Magazine and given Craig's desire for privacy, we don't expect them to be released any time soon.  Craig has always said that he would talk about his family only when he wants to, which is as it should be.  This week's episodes of the Late Late Show were taped last week (shhh!) so any on-air mention of the new arrival won't happen until next Monday at the earliest.
The folks at EPIX have added a new preview video for Craig's upcoming stand up comedcy special:  Hot off the press!! New clip from @CraigyFerg's upcoming special Does This Need to Be Said? http://epx.ms/e7ANPB HILARIOUS!
Randy Kagan tweeted:  Randy Kagan Show now on itunes. It's worth every penny.
Along with the many positive reviews of the Late Late Show's tribute to Black History Month that appeared in the media on Tuesday, National Public Radio provided an extensive review on its website today.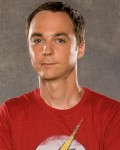 Wednesday on the Late Late Show, it's The Big Bang Theory's Jim Parsons and comedian Kurt Metzger. On Thursday, Craig welcomes actor Matt LeBlanc and technology writer David Pogue.
© 2011, RSANews. All rights reserved.