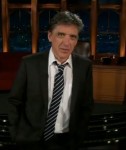 With their vacations winding down, Late Late Show team members are squeezing in last-minute travel and fun.  Craig's assistant Rebecca Tucker is a runner and sent this tweet:  Plz send out good thoughts for Team Late Late Show at the Santa Barbara Triathlon this weekend! We'll do it!  Good luck, Rebecca.  Meanwhile, LLS producer Michael Naidus is on his way home from South America:  Sunset in Montevideo. http://twitpic.com/2i7nq0 Spent day in Colonia del Sacramento, a UNESCO heritage city, seaside in Uruguay. Tomorrow: taxi, ferry, taxi, plane, plane, taxi. Pillow. We'll certainly welcome you home, Michael.
An RSA member was kind enough to send us this wonderful newspaper article published in 2005, just as Craig was beginning his run on the Late Late Show but we've misplaced that contributor's name… please let us know and we will credit you properly!
As Australia continues to roll out new digital channels, at least one blogger speculates that a deal between Ten Network and CBS to operate the new "Channel 11" might mean a future home for Craig in Oz.  It's speculation only at this point but it would be exciting for Aussie fans who currently can only see Craig on the googly-web.
Don't forget, we'll be opening the RSA News special event live chat room on Monday night from 11pm-4:45am Eastern Time ( 8pm-1:45am Pacific) for RSA members to talk about the first new Late Late Show in a couple of weeks.  Just look for the chat room button under the title bar on Monday.  Join us and we'll have fun talking about Craig and the show!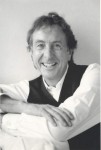 As for tonight, it will be the final night of shows from the re-run fairy for a while.  Enjoy the show from June 7th, with Craig's guests comedian/author Eric Idle and actor Terry Crews.
© 2010 – 2011, RSANews. All rights reserved.