LLS Guests Updated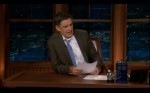 Craig Ferguson's Guests on the Late Late Show have been updated through April 20th and based on the schedule for tapings, it appears we'll get a visit from the re-run fairy during the week of April 23rd-27th while Craig is on the west coast leg of his Live Comedy Tour before new episodes resume on April 30th.
Getting Locked In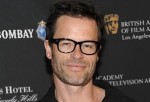 The Hollywood Reporter takes a closer look at Guy Pearce's new science fiction film Lockout, including a video clip from the first five minutes of the movie.  His character is a wrongly-convicted man who gets a chance at freedom if he can pull off a daring rescue.  Pearce will be on the Late Late Show Tuesday.

A Friend in Need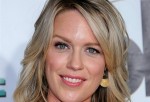 The Huffington Post has a detailed story about Jessica St. Clair's new NBC sitcom Best Friends Forever, including video of the entire pilot episode, which premiered last week.   St. Clair co-created the show with real-life friend and co-star Lennon Parham.
Scottish History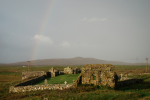 The RSA's Hot Sauce Kim spotted an article on the website pasthorizonspr.com about the history of the island of South Uist, in Scotland's Outer Hebrides. The article explains how archaeologists undertook a twenty-year study to uncover thousands of years of history.
Celebrity News
It's time once again for America's favorite celebrity gossip show, Access Extratainment Tonight, where Barney and John explore the phenomenon that is "Brangelina."
Video courtesy: RoQu3tO

Tonight's Guests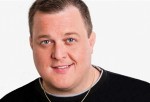 Monday on the Late Late Show, Craig welcomes actor Billy Gardell and actor Ian Gomez.  Tuesday, Craig chats with actor Guy Pearce and actress Jessica St. Clair.
© 2012, RSANews. All rights reserved.