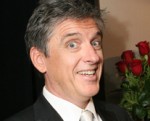 Craig with a band and a pantomime horse?  It's almost like a real network late-night talk show!  Fortunately, there were no horse wall-crashing incidents on Wednesday night.  Geoff Petersen is wondering if they'll return:  Waiting to see if the band is back 2nite. A mouth organ and a stomach Steinway. Went into a bar… Oh my!
Stand up comedian Randy Kagan must be about ready for the tour to kick off tomorrow night with Craig in Rochester, NY:  I went to a haunted whorehouse. Walk in and they yell, "Boo you have Clamidia!"
The folks at Lollipop Theater Network thanked Craig for mentioning them in a newspaper article that we posted here Wednesday:  A BIG thanks to our Board Member Craig Ferguson for the shout out! And that's a good reminder that LTN's online auction continues though Tuesday, October 19th where you can bid on many things and the proceeds go to aid their programs.  In fact, you can bid on a chance to meet Craig in person after his shows in New York City on October 23rd.  They're auctioning two sets of backstage passes… one of the afternoon performance and one for the evening performance.  It's a way to support a great charity and meet Craig at the same time.
Don't forget, How To Train Your Dragon comes out on DVD and Blu-ray on Friday.
Geoff Petersen's red carpet report from Monday airs on Thursday night's show as he tweeted:  They're putting finishing touches on my RED carpet report. Oh my! It airs tonight on the Late Late Show with my bestest host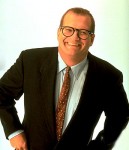 On Thursday's Late Late Show, Craig welcomes The Price is Right host and former sitcom castmate Drew Carey and actress Jenny Wade.  Then on Friday, the last of the fresh new episodes for a week will feature Big Brother's Julie Chen, actor Ty Burrell and country singer Billy Currington.
© 2010 – 2011, RSANews. All rights reserved.