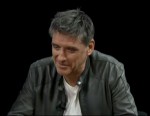 The folks at TVSquad.com went into some deeper analysis of David Boreanaz and Craig's not-kiss, kiss, not-kiss, kiss last night.
The comedy world is saddened tonight with word of the death of Greg Giraldo. The Harvard-educated lawyer turned comedian died of an apparent prescription drug overdose at just 44 years old.
Our friend @JuliaChildCIA often promotes the events of one of Craig's favorite charities (he serves on their advisory board), the Lollipop Theater Network, which brings first-run movies to brighten the lives of hospitalized children.  They are holding an online charity auction to raise funds.  For details, check our their page on the charitybuzz.com website.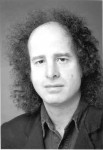 Tonight on the Late Late Show, it's the always understated Steven Wright, author Sloane Crosley and the music of Blake Shelton.  On Thursday, Craig talks with actor Edward Norton and actress Odette Yustman.
© 2010 – 2011, RSANews. All rights reserved.