UPDATE: Craig Ferguson will voice a character in a new animated feature called Brave, due out in the summer of 2012.  Entertainment Weekly has an early look at what the film is about.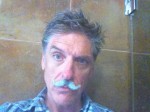 Could it be?  Could Craig Ferguson once again take a run at wearing a mustache?  He tried once a few years ago and crumbled to what he thought was audience pressure to get rid of it.  Then last year, he teased us a few days before returning from a vacation saying he might try it.  But he backed down and posted a picture with a fake mustache on his Twitter account.  Sunday, he tweeted: [quotetweet tweetid=52050743666028544] Will he go through with it?  Will he give it a name?  (The only mustache to make it on the air was called Rudy.)  We'll have to watch on Monday night to find out!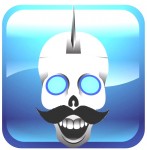 Last time Craig talked about wearing a mustache, several roboskellies added mustaches to their Twitter avatars in support.  That might be worth a try again this time.  As for Monday night, we'll be opening the RSA live chat room from 11:30pm ET/8:30pm PT and remain open until the show is over in the eat and central time zones… around 1:45am ET/10:45pm PT, so roboskellies can catch up and chat together for Craig's first show back in ten days.  Just watch for the live chat button on the menu bar near the top of the page.  When it pops up, the room is open.  Please join us!
In another great clip preserved by the RSA's @Fergufool, Craig talks about the good and bad of plastic surgery.
Video courtesy: Fergufool

All new episodes of the Late Late Show are back, starting Monday with musician Bob Geldoff and a performance by Far East Movement.  On Tuesday, Craig welcomes back retired TV host Larry King and CNN Medical Correspondent Dr. Sanjay Gupta.  Wednesday, Craig will talk with actor Jerry O'Connell.  TV host Julie Chen from Big Brother and The Talk will be in the studio on Thursday.  And on Friday, Craig's guests are actor Paul Giamatti and actress Casey Wilson.
© 2011, RSANews. All rights reserved.